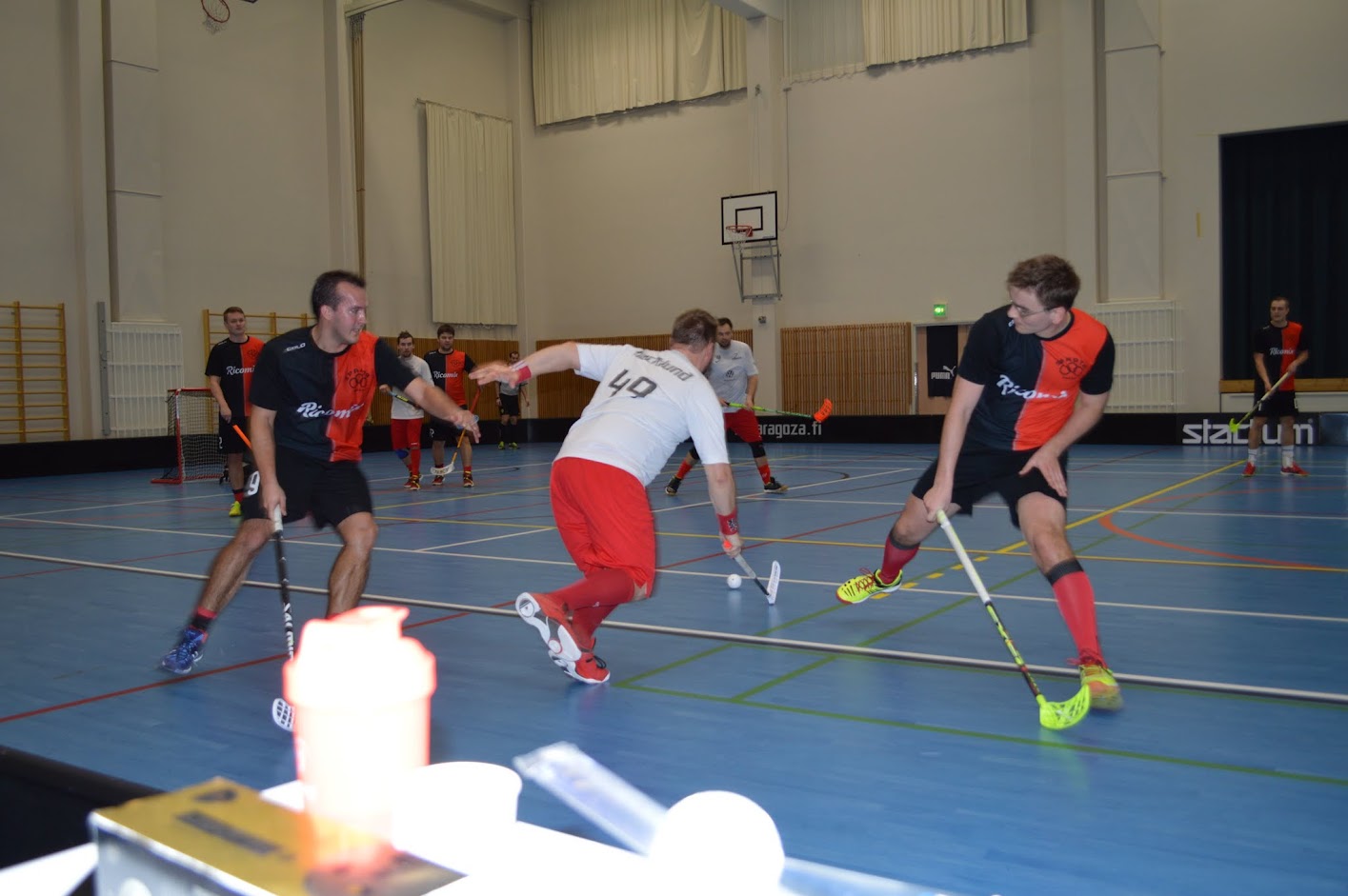 The men's team collected three points in the tournament played in Botniahalli on Saturday. In their first game the men's team managed to beat Mousetrap, but in the second game FC Brändöpojkarna managed, for the first time ever, to get a point against SC Saragoza.
The scoresheets can be found here:
The series continues 5.3.2017 in Vaasa, where the men's team face FBC Asteroids and Vikings.
| | GP | W | T | L | GF | | GA | +/- | P |
| --- | --- | --- | --- | --- | --- | --- | --- | --- | --- |
| SS Paitsio | 16 | 14 | 0 | 2 | 120 | – | 49 | 71 | 28 |
| Sparta | 16 | 10 | 3 | 3 | 129 | – | 86 | 43 | 23 |
| Vikings | 16 | 10 | 1 | 5 | 131 | – | 86 | 45 | 21 |
| SC Saragoza | 16 | 8 | 3 | 5 | 108 | – | 85 | 23 | 19 |
| FC Brändöpojkarna | 16 | 6 | 2 | 8 | 98 | – | 84 | 14 | 14 |
| Mousetrap | 16 | 2 | 1 | 13 | 71 | – | 133 | -62 | 5 |
| FBC Asteroids | 16 | 1 | 0 | 15 | 50 | – | 184 | -134 | 2 |